Sites
The Sites area of the Ultra Commerce admin is where you can create multiple Sites for your business and then have the ability to manage them through the admin.
Navigate to the Sites listing
Click on Marketing from the Ultra Commerce navigation toolbar.
Select Sites from the drop-down.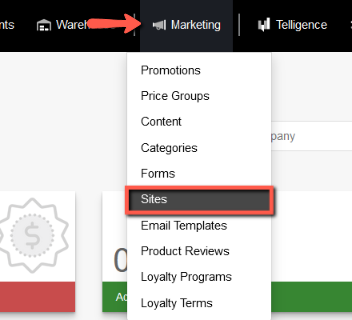 The Sites listing page will display with a listing of sites that have already been created.

Create a Site
To create a new Site from the Sites listing:
Click the blue +Create Site button in the upper right hand corner of the sites listing.
The Create Site modal will appear.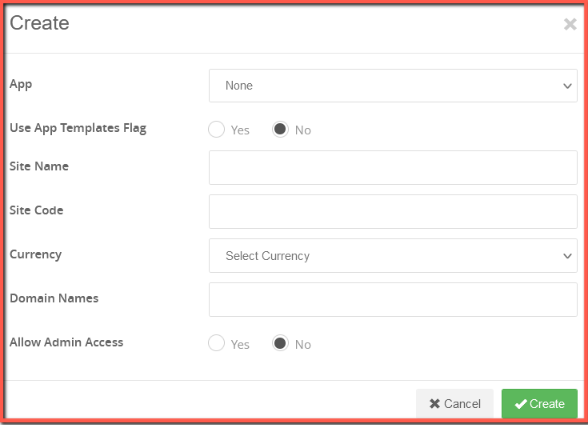 App - Select from the drop-down. This allows for different cms integrations to be selected, however, by default Ultra Commerce CMS is available out of the box.

Use App Templates Flag
Site Name Add in the name of your site here.
Site Code - Add in a site code with no spaces.
Currency - Select the currency from the available currencies in the drop-down. Currencies that are set to Active will appear in the drop-down. Information about how to these are set can be found in the Currencies section of the user guide.
Domain Names - Add in the domain name(s) that will be associated with the site.
Allow Admin Access - If there will be admin access to the site, set this to Yes.
Once these fields have been completed Click Save.