Quotes
You can create a Quote for an account through the Quotes section of the Ultra Commerce admin. These Quotes go through an approval process in which they are submitted for approval, they are pending review and they can then be approved or rejected..
Navigate to Quotes Listing
From the Ultra Commerce navigation toolbar:
Click Orders
Select Quotes from the drop-down.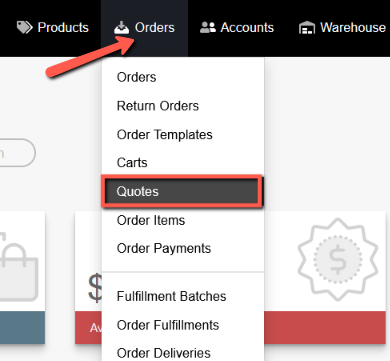 You will now be on the Quotes listing page. If there are any Quotes, they will display here.

Create a quote
In order to create a Quote from the Quote listing page:
Click the +Create Quote button in the upper right corner of the page.
The Create Quote Modal will appear.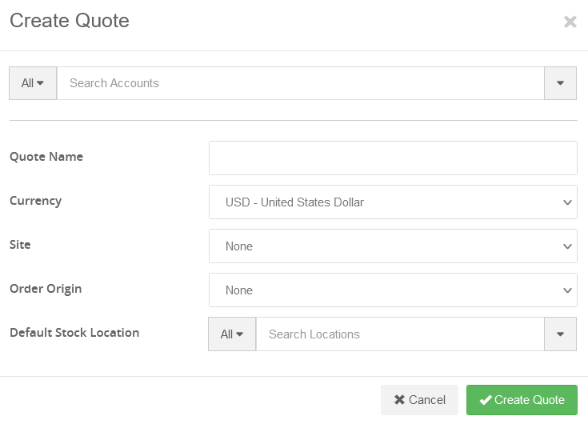 Fill in the Create a Quote modal with the:
Search Accounts: select the Account for the quote from the account type-ahead search field.
Quote Name: add in a quote name
Currency: set the currency for the quote
Site: select a site if there is one for the quote
Order Origin: select a site origin (web, phone etc) if there is one.
Default Stock Location: select a default stock location if
Click the Create Quote button.
The Quote detail page will appear.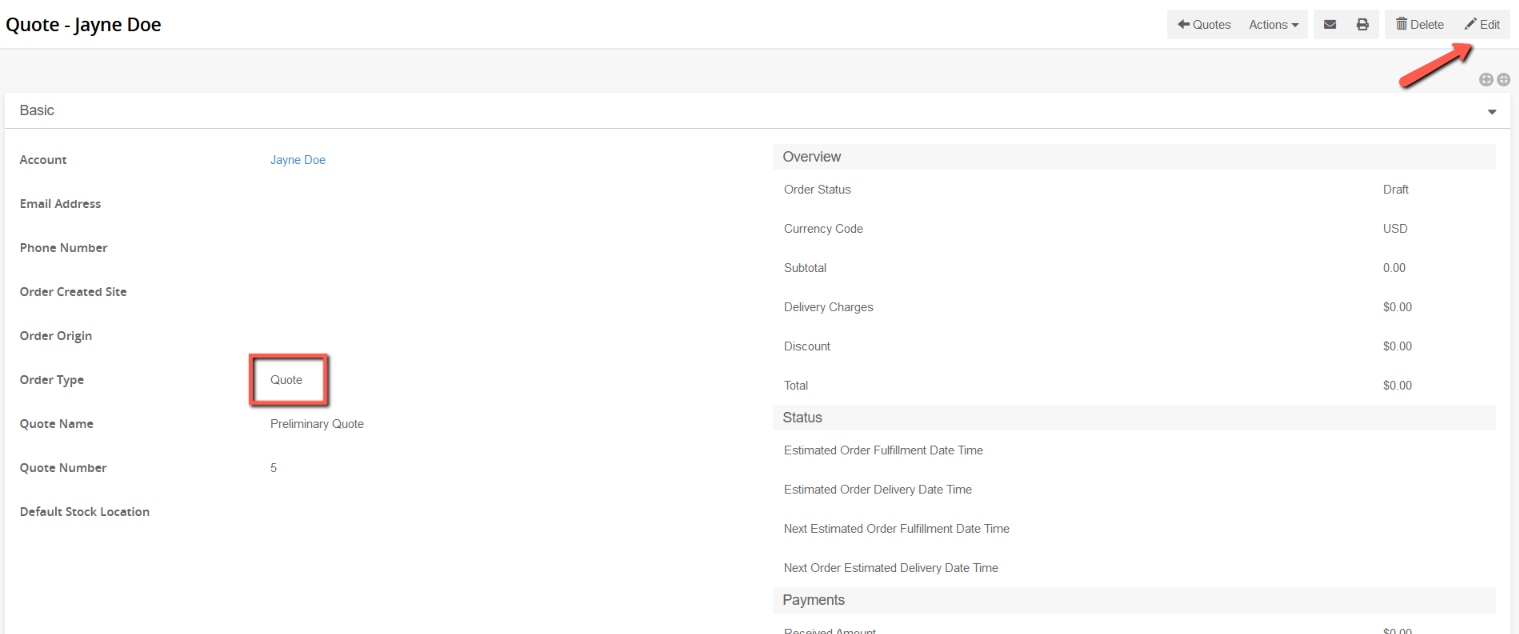 Add Order Items to a Quote
Now you need to add order items to the Quote from the Quote detail Order Items tab.
Click the edit button in the upper right corner of the Quote detail page.
Add Order Items from the Order Items tab

The Add Order Item modal will appear.
Add order Items to the Quote
Click Save at the bottom of the Add Order Item Modal.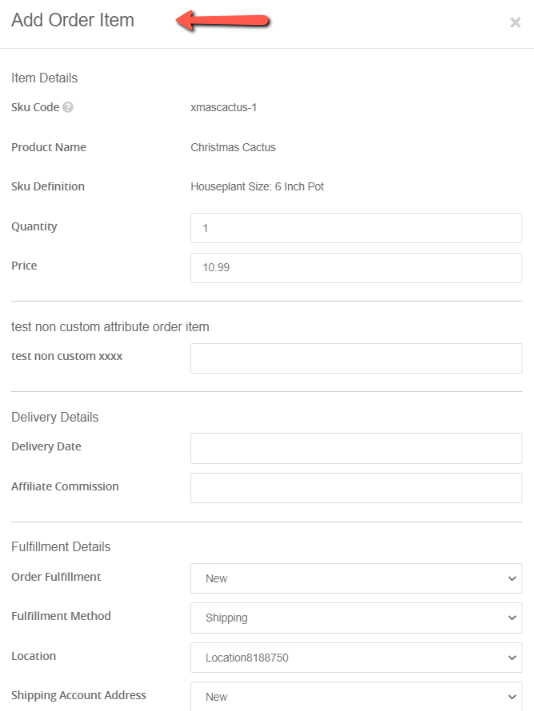 The Order Item will now appear on the Quote.
Submit Quote for Approval
Once the Quote is finalized, it needs to be submitted for Approval.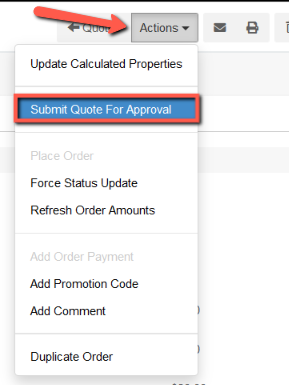 Click Submit Quote for Approval
The Submit Quote for Approval modal will display
Fill in a Reason if you would like.
Select the Order Status: Pending Review from the drop-down
Click the Update Order Status green button on the modal.

Update Quote Status: Rejected or Approved
Now that the Quote is Pending Review, it can be reviewed it can be approved or rejected.
To Reject a Quote, from the Actions Menu on the Quote detail:
Select Update Quote Status from the drop-down.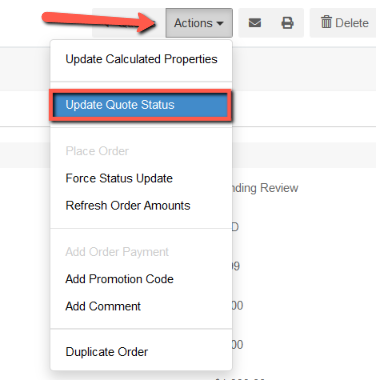 The Update Quote Status modal will display.
Add a Reason to the Reason field.
Reject or Approve the Quote by selecting Rejected from the Order Status drop-down.
Click Update Order Status.

When a Quote is Rejected, the status will be Rejected. You will then be able to change the Quote and resubmit the Quote for review.

To Approve a Quote
Once the Quote is ready to be Approved from the Quote detail of a Pending Review or Rejected status Quote: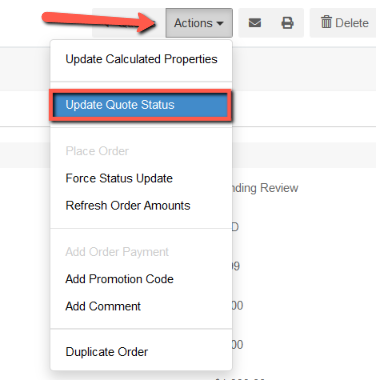 Select Update Quote Status from the Actions Menu
From the Update Quote Status modal:
Add a Reason to the Reason Field
From Update Status: Select Approved
Click Update Quote Status button
You can then Place the Order through the Actions menu.